The Best Science Kits for 5 Year Olds - Fun Experiments and Learning for Kids
Explore the best science kits for 5 year olds!
Every parent knows the joy of watching their child's eyes light up as they discover the world around them. With the right tools, you can help your 5-year-old not only have fun, but learn valuable lessons as well. In this blog post, we'll explore the best science kits for 5-year-olds, which combine fun experiments with learning opportunities, and how these kits can help develop scientific skills, foster curiosity and imagination, and promote STEM learning. Get ready to embark on a journey of discovery with your little one!
Key Takeaways
Engage your 5-year-old in the wonders of science with educational kits!
Develop STEM skills and fine motor abilities through playtime experiments.
Provide a safe learning experience by supervising, customizing kits to interests, and expanding on kit activities.
Top Science Kits for 5-Year-Olds: Engaging and Educational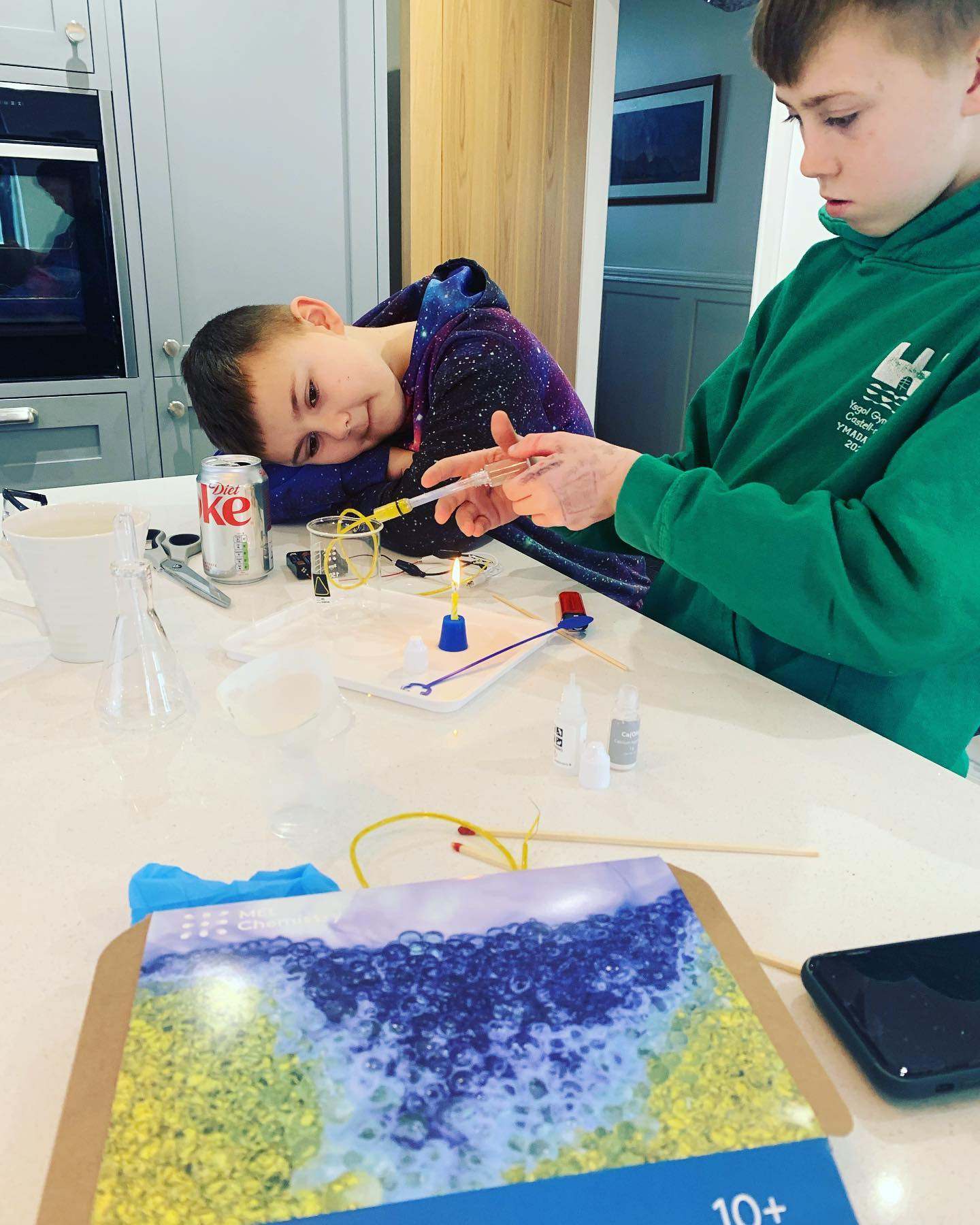 Science kits offer a fantastic way to engage young minds while providing valuable learning experiences. With options like MEL Science children can perform science-based magic tricks, discover mechanics and engineering, and even enjoy a fun quiz. The best part? These kits come with all the materials needed for cool experiments and easy-to-follow instructions, so you don't have to worry about collecting extra household items like test tubes.
These kits offer a wide range of experiments for kids ages 5 and up, catering to different interests and curiosity levels. From the fascinating world of chemistry to the wonders of astronomy, here are some of the best science kits available for your budding scientist.
Chemistry Fun for Little Scientists
Chemistry can be a magical experience for young learners, and the right science kit can help bring this magic to life. Here are some options that can spark curiosity and offer hours of hands-on learning.
Terrariums
Magic tricks
Lab and experiment kits
MEL Science kits
Crystal growing kits
These kits enable your child to explore.
Color-changing reactions
Fizzy foams
Glow-in-the-dark liquids
Rocket launching
The MEL Science Stunning Science Chemistry. Set, for instance, offers detailed, illustrated instructions that make it easy for children to dive into the world of chemical reactions.
Meanwhile, the crystal growing kit allows kids to create their own stunning crystals, with results visible in just five hours after setup, and reaching their full size in just 7-10 days - a perfect science kit for young kids.
Astronomy Adventures
Astronomy-focused science kits are an excellent way to ignite your child's interest in the cosmos. From solar system models and telescopes to star maps, these kits provide a wealth of learning opportunities for younger kids ages 5 and up.
Exciting astronomy kits for 5-year-olds include:
Stargazing Journal for Kids: Night Sky Observation Notebook
3-D Solar System Glow In the Dark Model
Planetarium Projector
Qurious Space STEM Flash Card Game
Talking Astronomy Solar System Mat
These kits come with all the materials needed for a great learning experience, helping your child explore the night sky, learn about planets, and discover the wonders of the universe.
Developing Scientific Skills Through Play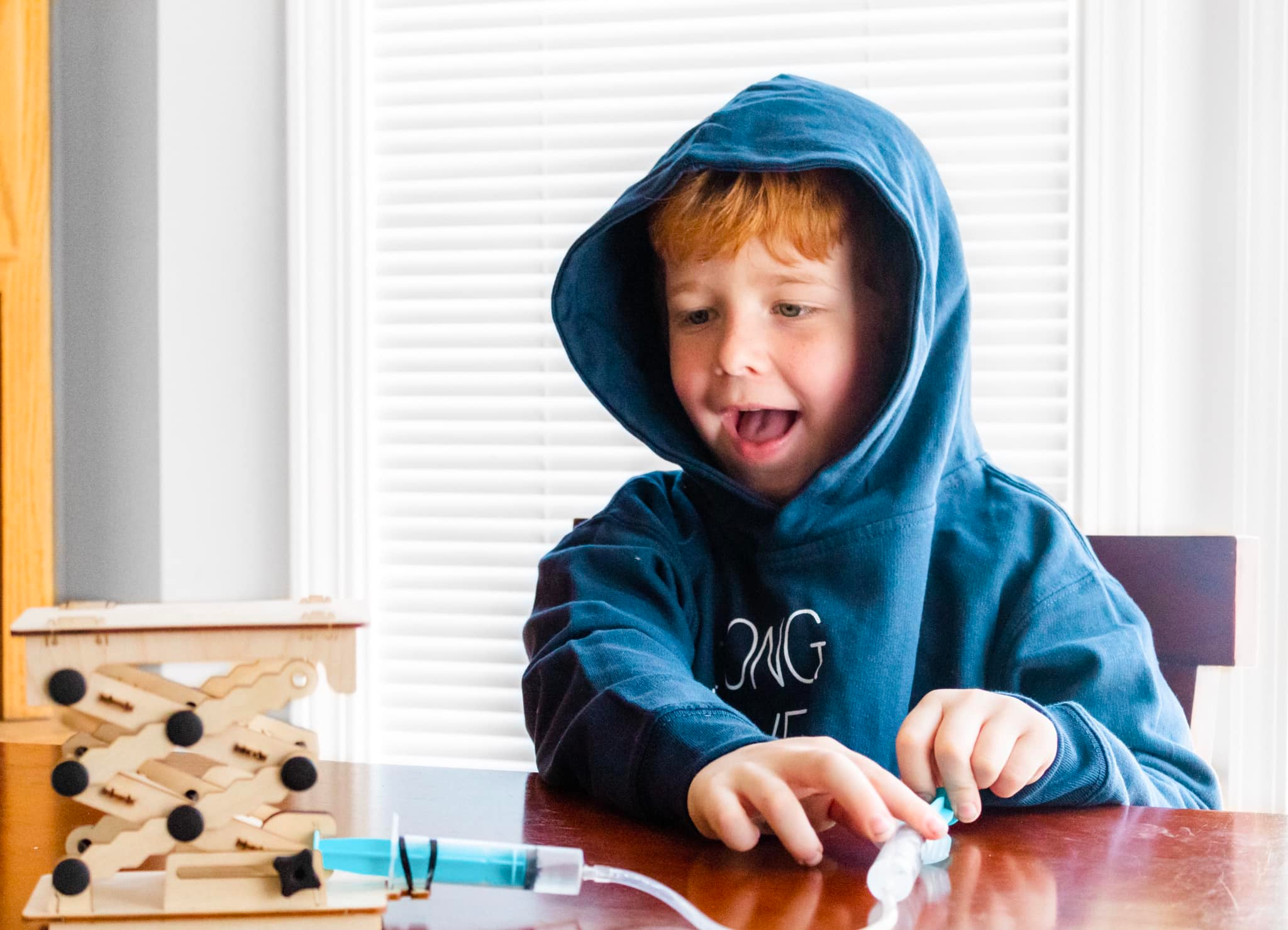 Play is an essential element of learning and development for young children. By incorporating science kits into playtime, you can help your child develop important scientific skills like:
Fine motor skills
Curiosity
Imagination
STEM learning
Science kits, including science experiment kit options, offer hands-on experiments and activities, allowing kids to safely conduct experiments while growing their knowledge of science. Science kits for kids, with straightforward instructions and minimal parental guidance needed, are perfect for young kids who are eager to explore on their own.
Early exposure to science and STEM-based education is invaluable for developing creativity, problem-solving skills, and twenty-first-century competencies. For example, a microscope kit can be a fantastic way to introduce young children to the world of biology. With the right science kit, your 5-year-old can begin to develop a passion for scientific exploration and discovery.
Building Fine Motor Skills
Fine motor skills are essential for everyday tasks such as writing, drawing, and manipulating small objects. Science kits provide hands-on activities and experiments that help children use their hands and fingers to manipulate objects, thereby building fine motor skills. Activities such as building structures with blocks, using tweezers to pick up small objects, and assembling objects with tools can all help strengthen these skills.
For a safe and enjoyable experience, parents should be present when children are using science kits to ensure they handle the tools and materials safely. By providing guidance and supervision, you can foster your child's development while they explore the world of science through play.
Fostering Curiosity and Imagination
Science kits can play a significant role in fostering curiosity and imagination in children. Engaging hands-on experiments and activities ignite curiosity by giving children the opportunity to discover and experiment with different materials and concepts, prompting them to ask questions and think deeply about the results of their experiments.
Encouraging open-ended questions and independent exploration can further boost curiosity and imagination. Some ways to create a rich learning environment for children include:
Providing stimulating materials for them to explore
Accepting their questions without judgment
Motivating them to think deeply about the outcomes of their experiments
By implementing these strategies, you can help foster curiosity and imagination in children.
As such, science kits serve as an enjoyable and engaging platform for fostering your child's curiosity and imagination.
Promoting STEM Learning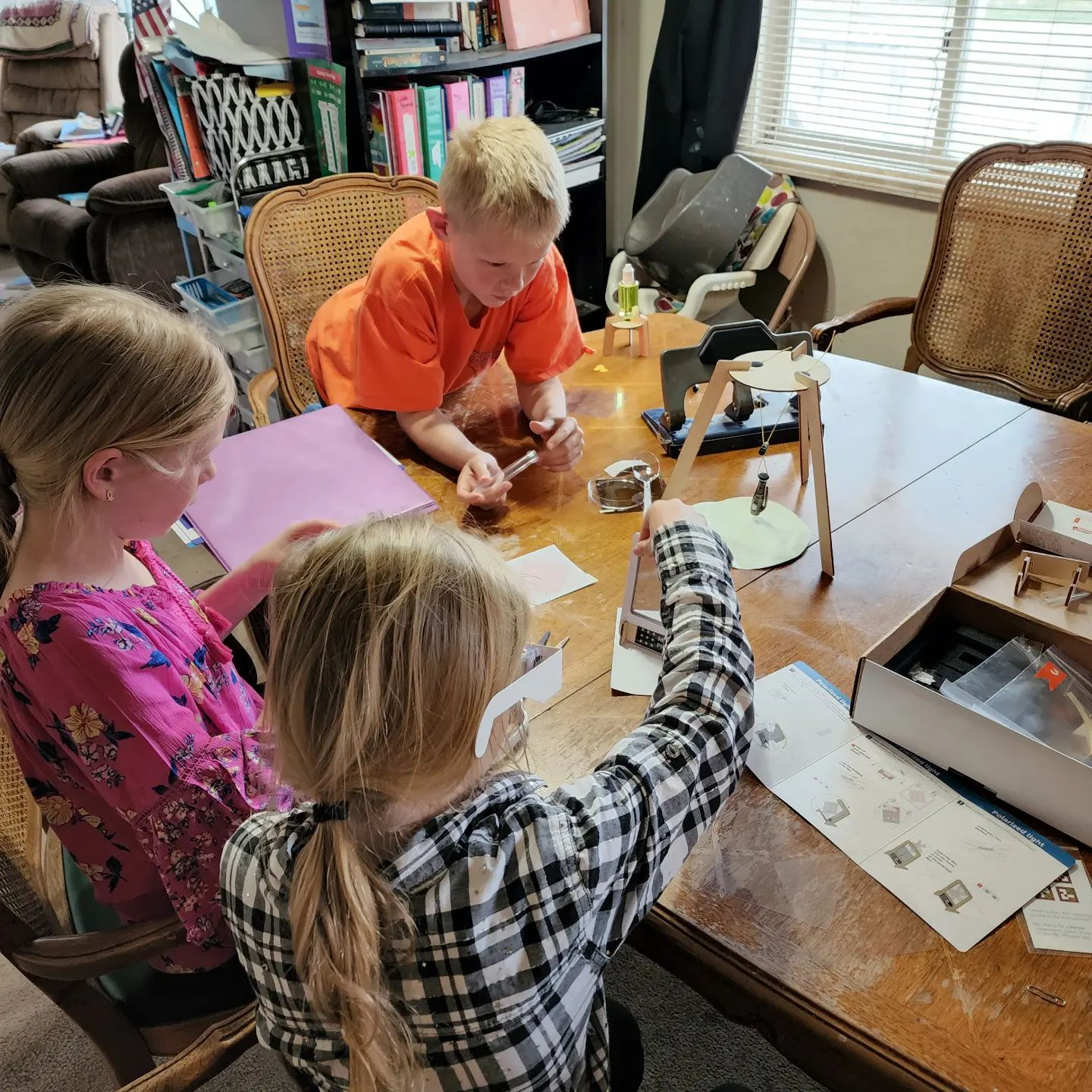 STEM learning, which stands for Science, Technology, Engineering, and Mathematics, is an exciting approach to education that focuses on teaching these four disciplines in an integrated way. Science kits offer a thrilling and interactive way for kids to explore the fascinating scientific concepts and principles that are part of STEM learning, while also helping to ignite curiosity and creativity and hone fine motor skills.
Parents play a significant role in nurturing STEM learning. Providing supervision and assistance while kids experiment with science kits ensures their safety while they gain valuable knowledge. Additionally, science kits can be tailored to a child's interests for a unique and exciting experience by combining kits for a multi-subject exploration, incorporating everyday items, and expanding on kit experiments.
Safety Tips and Parental Involvement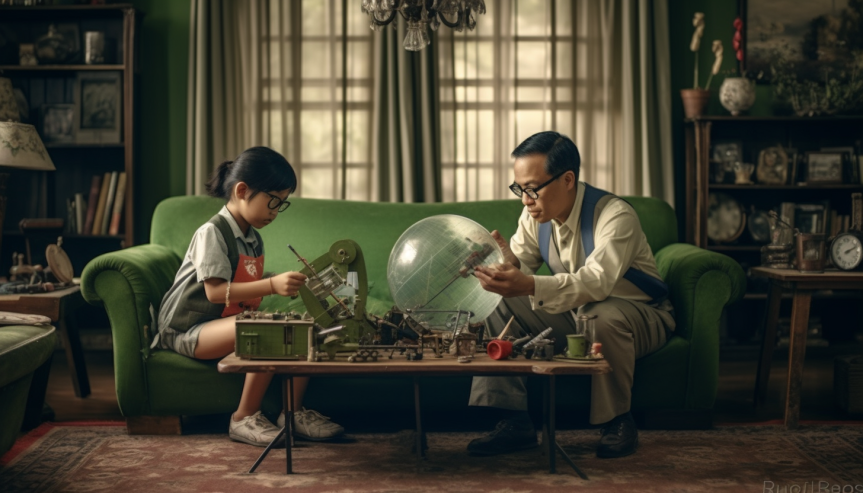 Safety is a top priority when it comes to using science kits with young children. Age-appropriate science kits ensure that the experiments are engaging and safe for your child. Parental supervision and assistance are essential to guarantee that the experiments are conducted safely and that the child grasps the instructions, providing a great learning opportunity.
Guaranteeing safe experimentation is equally important. By choosing age-appropriate science kits and following instructions, parents can help guarantee that the experiments are conducted with caution, and the child is not exposed to any potential risks. Here are some tips for supervision, assistance, and promoting safe experimentation.
Supervision and Assistance
Adult supervision is vital when using science kits for young children to guarantee their safety. Even when giving a child a science kit meant for older kids, adult supervision can ensure a great learning opportunity.
When it comes to crystal growing experiments, adult supervision is also necessary as it requires boiling water. By being present and guiding your child through the experiments, you can ensure their safety while having a fun and educational experience together.
Safe Experimentation
Promoting safe experimentation involves considering factors such as age-appropriateness, safety, and the experiment's complexity when choosing a science kit for a 5-year-old. These kits are designed for kids ages 5 and up, offering a great opportunity to discover the wonders of science while ensuring safety.
For successful and safe experimentation, it's vital to carefully read, fully understand, and meticulously follow the instructions. Additionally, make sure to:
Clean up any mess
Store materials safely for future use after the experiment
Encourage your child to wear safety gear such as goggles, gloves, and a lab coat to help protect them while they explore.
Customizing Science Kits for Your Child's Interests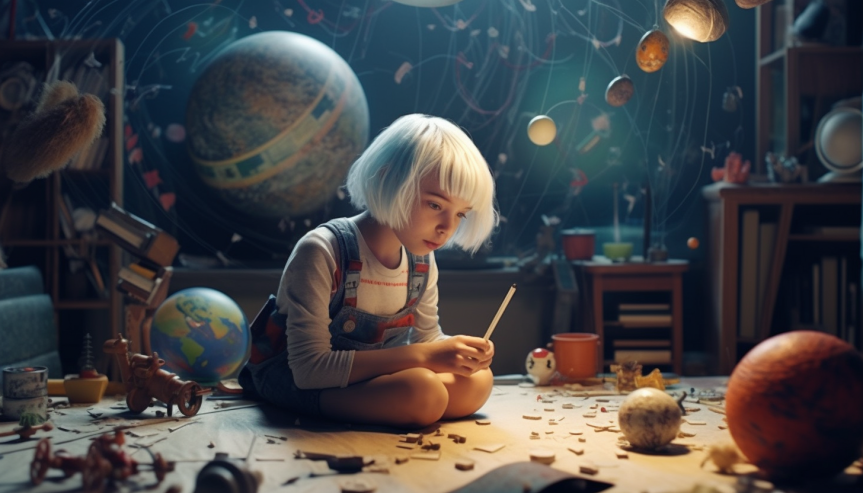 When selecting a science kit, considering your child's interests is key to providing an engaging and beneficial experience. This can involve looking for science kits that correspond to their particular interests, such as chemistry, biology, or physics, and picking kits with experiments or activities related to their favorite topics, such as space, animals, or plants.
There are several ways to customize science kits to match your child's interests. Combining kits for a multi-subject exploration, incorporating everyday items, and expanding on kit experiments can all contribute to a unique and exciting learning experience.
Here is a more in-depth look at these customization techniques.
Combining Kits for a Multi-Subject Experience
Choosing kits that delve into various subjects like:
physics
chemistry
biology
engineering
Can create a riveting multi-subject experience for your child. By integrating the experiments and activities from each kit into a cohesive lesson plan that incorporates multiple subjects, you can challenge and motivate your child.
Uncovering common themes or concepts across the kits and crafting cross-disciplinary projects that investigate those themes can also be a thrilling experience. Motivating your child to make connections between the different subjects and apply their knowledge in a holistic way can help them develop a deeper understanding of the material.
Incorporating Everyday Items
Adding everyday items to science kits allows for a more personalized and stimulating experience tailored to your child's interests. It also allows for more creative exploration and encourages children to think creatively. Some examples of everyday items that can be utilized in science experiments include:
Kitchen utensils
Paper
Cardboard
Plastic bottles
Rubber bands
Magnets
Balloons
Vinegar
Baking soda
By incorporating these items into your science kits, you can create exciting experiments or enhance existing ones, making the learning experience even more engaging and fun for your child.
Using everyday items can also help children develop problem-solving skills, as they have to come up with inventive ways to use the items. It inspires them to be more imaginative and explore different possibilities. By finding innovative ways to incorporate everyday items into science kits, you can enhance your child's learning experience.
Expanding on Kit Experiments
Enhancing kit experiments involves using the provided experiments in a science kit and adding extra materials, tools, or steps for greater complexity and engagement. Adding additional materials like food coloring or glitter, or adding extra steps like measuring the temperature or recording the results, can make kit experiments more fun and engaging.
Expanding on kit experiments offers thrilling opportunities to increase the complexity of the experiment, unlock creative exploration, and gain a deeper understanding of the scientific concepts being explored. Researching additional materials or steps that can be added to fun experiments, inquiring about the experiment, and documenting the results can all inspire your child to dig deeper and learn more.
Summary
In conclusion, the best science kits for 5-year-olds offer engaging and educational experiences that help develop scientific skills, foster curiosity and imagination, and promote STEM learning. By customizing science kits to match your child's interests and ensuring their safety through adult supervision and assistance, you can create an unforgettable learning experience for your little one. So let their curiosity soar and embark on a journey of discovery and learning together!
Frequently Asked Questions
Gifts for kids who love science?
Introduce your child to the world of science with exciting gifts like Snap Circuits, Microscopes and Slides, Building Sets, Bug Kits, Science Shows, Books and much more!
With so many options available, your kid will have an unforgettable experience exploring the scientific world.
What is science kit?
Science experiment kits provide an innovative way to blend education and fun, arming kids with detailed facts about physical and life sciences.
These kits are designed to engage children in the scientific process, helping them develop critical thinking skills and a better understanding of the world around them.
By providing hands-on activities, kids can explore the world.
What are some examples of the best science kits for 5-year-olds?
Kango Kids, Smithsonian Mega Science Lab, and Einstein Box are some of the best science kits for 5-year-olds to explore and learn from.
How can science kits help develop fine motor skills?
Science kits are an engaging way to help kids develop fine motor skills, as they provide hands-on activities and experiments that strengthen small muscle movements.
Why is adult supervision important when using science kits for young children?
Adult supervision is essential when using science kits for young children to protect them and ensure they understand the instructions properly.