Get Ready for Black Friday Science Toys Deals in 2023!
The excitement is building as Black Friday 2023 approaches, and this year's "Black Friday science toys" STEM toy deals promise to be better than ever!
The excitement is building as Black Friday 2023 approaches, and this year's "Black Friday science toys" STEM toy deals promise to be better than ever! With amazing discounts on educational and entertaining toys, it's the perfect time to grab gifts that will spark your child's curiosity and ignite their passion for science, technology, engineering, and math. Ready to discover the best deals? Let's dive in!
Key Takeaways
Score amazing deals on STEM toys this Black Friday - entertain, educate and develop your kids' critical thinking skills!
Discover exciting discounts for young children to stimulate their creativity and curiosity while having fun!
Give the gift of learning with unique STEM toys that are sure to captivate & excite your child.
STEM Toy Savings on Black Friday
Black Friday is a golden chance to snag fantastic deals on educational STEM toys that will captivate your children, and one of the standout offers to look out for is from MEL Science.
MEL Science is a pioneering company in the world of science education, offering a hands-on learning experience that combines physical experiments with virtual reality and interactive digital exercises. Their science kits are designed to make learning science fun, engaging, and accessible.
This Black Friday, MEL Science is offering an unmissable deal: Get your first box for free using the code FREEGIFT! This is an excellent opportunity to introduce your children to the fascinating world of science in an interactive and engaging way.
MEL Science's kits are not just about fun; they're also about learning. They help children develop important skills such as critical thinking, problem-solving, and creativity, all while exploring the wonders of science.
With MEL Science, you're not just purchasing a toy; you're investing in your child's education. So, this Black Friday, don't miss out on this amazing opportunity to bring the joy of learning into your home with MEL Science.
MEL Science Kits for Younger and Older Kids
Ignite your children's curiosity with instructive and intriguing science kits from MEL Science, designed specifically for them. Some of the best options to ignite their interest in science and technology are:
Don't miss out on the fantastic Black Friday deals for these MEL Science kits. These suitable science kits stimulate fine motor skills while nurturing creativity and curiosity in children, ensuring they enjoy hours of fun.
MEL Science Kits for Older Kids
MEL Med and MEL Chemistry are two advanced kits from MEL Science that older kids will find both challenging and intriguing.
MEL Med is a medical science kit that gives children a fascinating insight into the world of medicine. It allows them to explore the human body in an interactive way, helping them understand complex biological processes while developing their problem-solving skills.
On the other hand, MEL Chemistry is a comprehensive chemistry kit that introduces children to the magic of chemical reactions. It helps them understand the principles of chemistry in a fun, engaging, and safe manner.
Both these kits are designed to stimulate the minds of older children, offering a hands-on approach to learning that goes beyond traditional teaching methods. They are not just about fun; they're about learning and fostering a love for science. So, with MEL Science, you're not just purchasing a toy; you're investing in your child's education.
MEL Science Kits and Physics Deals
MEL Physics kits are an extraordinary way to introduce kids to the principles of physics in an interactive and engaging manner. These kits come with a myriad of components that can be assembled in various ways to demonstrate different physical phenomena, fostering problem-solving skills and encouraging creativity.
This Black Friday, look out for unbeatable deals on MEL Physics kits. The offers include incredible discounts on sets, free shipping, and even more. Don't let these fantastic savings pass you by, as they provide endless educational fun for your kids.
With MEL Physics kits, children can delve into the world of physics, engaging in interactive learning activities that captivate their interest for extended periods. This is an excellent way to make learning physics not just educational, but also entertaining and enjoyable.
Kits for younger kids to learn STEM
MEL STEM is an incredible kit from MEL Science that brings the core principles of Science, Technology, Engineering, and Math to life for children. The kit is packed with engaging, hands-on experiments and activities that stimulate a child's natural curiosity and encourage them to explore the world around them. With MEL STEM, children can build robots, design bridges, create circuits, and much more. It's not just a toy, but a tool for learning that helps children develop critical thinking skills, problem-solving abilities, and a love for STEM fields.
MEL Math, on the other hand, is a unique kit that makes learning mathematics fun and engaging. It uses a hands-on approach to teach children fundamental math concepts such as numbers, shapes, and basic arithmetic. With MEL Math, children get to play with colorful, tactile materials that bring abstract math concepts to life. The kit includes a variety of activities and games that make learning math an enjoyable experience, helping children develop a positive attitude towards math while boosting their problem-solving skills and mathematical thinking.
MEL Science Kits Mania: Fun for All Ages
MEL Science kits are taking the world by storm, providing hours of fun and educational opportunities for kids and adults alike. These extraordinary MEL Science kits provide prolonged amusement while aiding in the development of problem-solving abilities, spatial reasoning, and fine motor skills. With the amazing Black Friday deals available, it's the perfect
Keeping Kids Busy and Engaged During the Holidays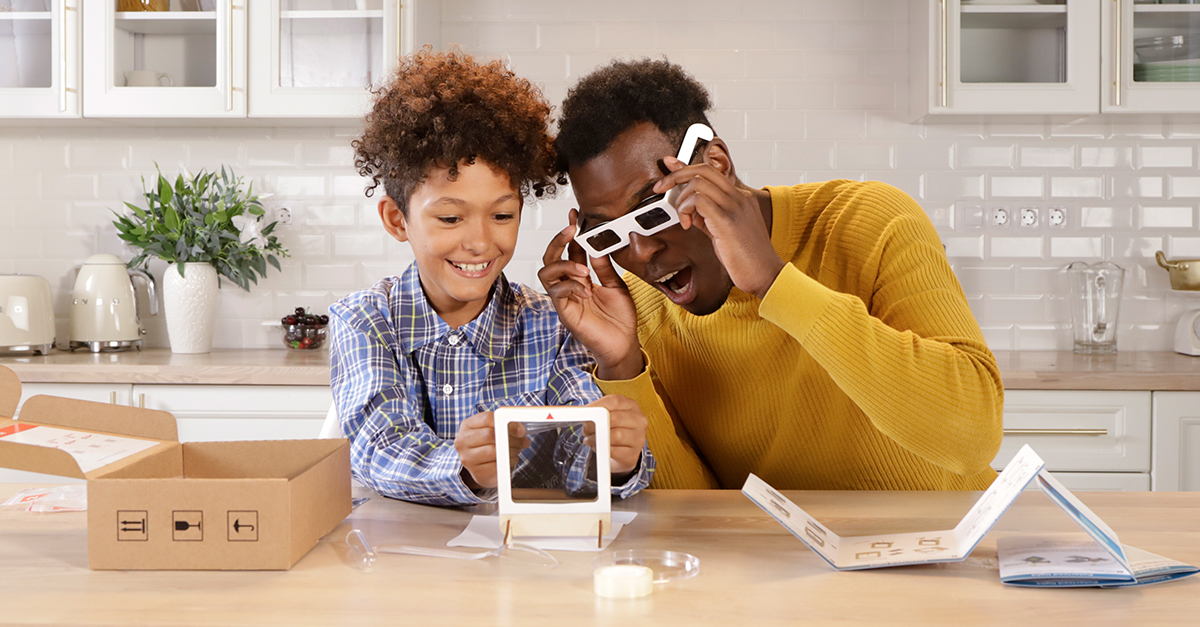 The holiday season can be a busy time for everyone, and keeping kids entertained and learning during this period can be a challenge. STEM toys serve as an exceptional means to sustain children's interest and foster crucial abilities like problem-solving, critical thinking, and creativity.
Parents can discover the top STEM toy deals by browsing online or in-store, comparing prices, and hunting for attractive discounts and promotions. With fantastic gift ideas like robotics kits, marble runs, snap circuits, and electronic kits, there's something for every child's interest.
Make the holidays a memorable and educational experience for your kids by investing in high-quality STEM toys that will keep them busy and engaged throughout the festive season.
Online vs In-Store Shopping: Where to Find the Best STEM Toy Deals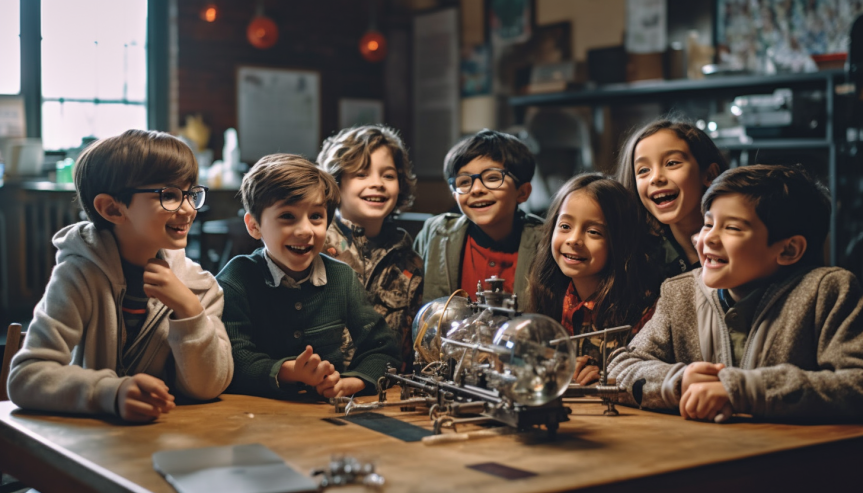 Contemplating whether to shop online or in-store for STEM toys this Black Friday? Each option has its advantages.
Online shopping proffers big savings, along with:
remarkable convenience
a broad range of products
typically reasonable prices
the ability to easily compare prices and read reviews from other customers
Conversely, in-store shopping allows you to physically examine products and provides an exciting chance to interact with expert staff for queries and advice. It also allows shoppers to take advantage of incredible in-store promotions and discounts.
To secure the best deals on STEM toys, you might want to:
Hunt for online coupons and discounts
Compare prices between online and in-store retailers
Leverage Black Friday sales
Sign up for email newsletters from retailers to stay informed about upcoming deals
Whether you choose to shop online or in-store, there are plenty of opportunities to find the best Black Friday deals on STEM toys this year.
Gift Ideas: STEM Toys for Every Child's Interest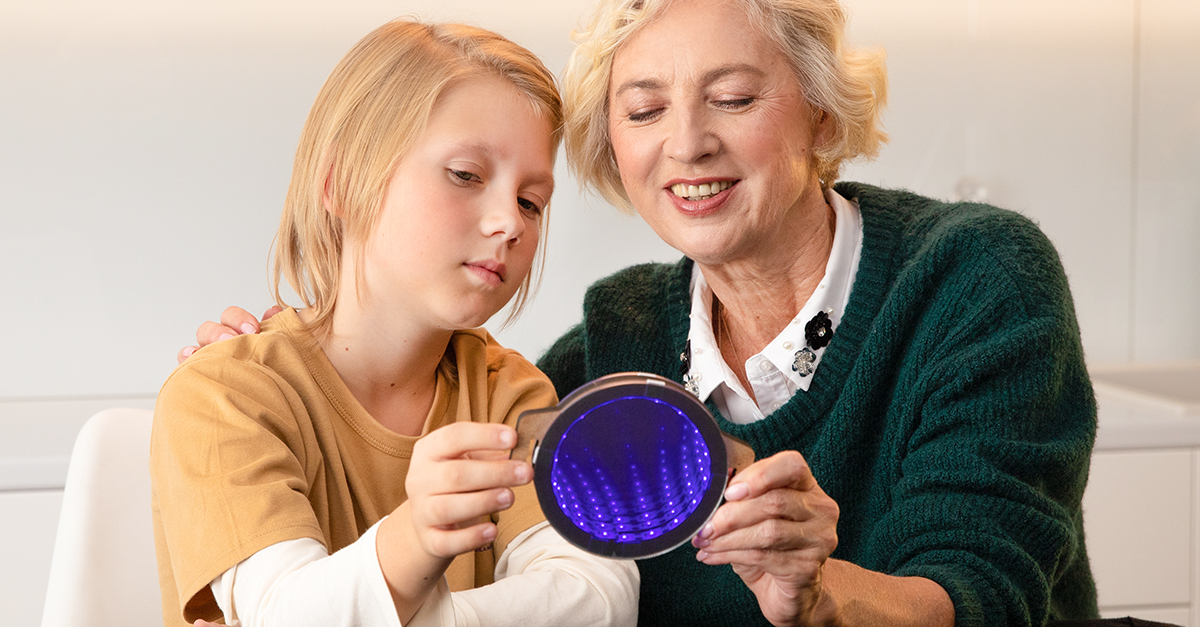 Irrespective of your child's fascination, there exists a STEM toy that will captivate their imagination. From robotics toys ranging from simple building blocks to complex programmable robots, to chemistry sets catering to beginners and experienced chemists alike, the possibilities are endless.
Given the vast array of STEM toys available, you are bound to find the ideal gift that will enlighten and entertain your child for hours. Take advantage of the incredible Black Friday deals on these toys and give the gift of learning and fun this holiday season.
Bear in mind that investing in superior, hugely popular STEM toys offers limitless fun and nurtures an interest in science, technology, engineering, and math.
Durable and Long-Lasting STEM Toys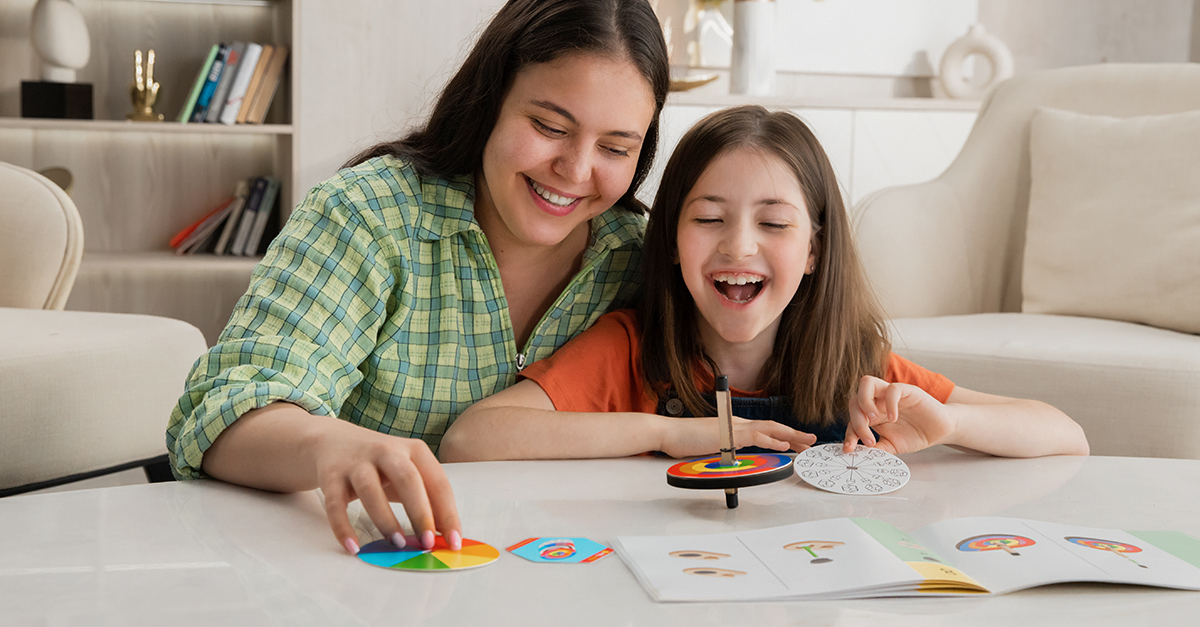 Investing in robust, high-quality STEM toys is crucial as they typically offer enduring educational benefits and amusement compared to their cheaper counterparts. Examples of durable and long-lasting STEM toys include building blocks, robotics kits, and coding toys.
These toys provide amazing educational value by teaching children about:
Science
Technology
Engineering
Math
while also offering fantastic entertainment through exploration and creation. With the incredible STEM toy deals available this Black Friday, it's the perfect time to invest in durable and long-lasting toys that will keep your kids engaged for years to come.
Summary
Black Friday 2023 is set to be a fantastic opportunity to grab amazing deals on STEM toys that will inspire, educate, and entertain your kids. From age-appropriate options for younger kids to advanced STEM kits for older children, there's something for every child's interest. Take advantage of the incredible deals on offer and invest in high-quality, durable STEM toys that will provide long-lasting educational value and entertainment for your family.