Fun Science Experiments for Kids to Do at Home!
Are you ready to embark on a thrilling journey through the world of science with your kids? Dive into the exciting realm of fun science experiments for kids that can be easily done at home!
Are you ready to embark on a thrilling journey through the world of science with your kids? Dive into the exciting realm of fun science experiments for kids that can be easily done at home! From kitchen chemistry to space exploration, these hands-on activities will spark curiosity and ignite a passion for learning in children of all ages. So let's get started!
Key Takeaways
Unlock the incredible world of chemistry with everyday items in your kitchen!
Float or sink?! Explore density, buoyancy & surface tension.
Unlock creativity and explore light, sound waves & forces with fun experiments!
Kitchen Chemistry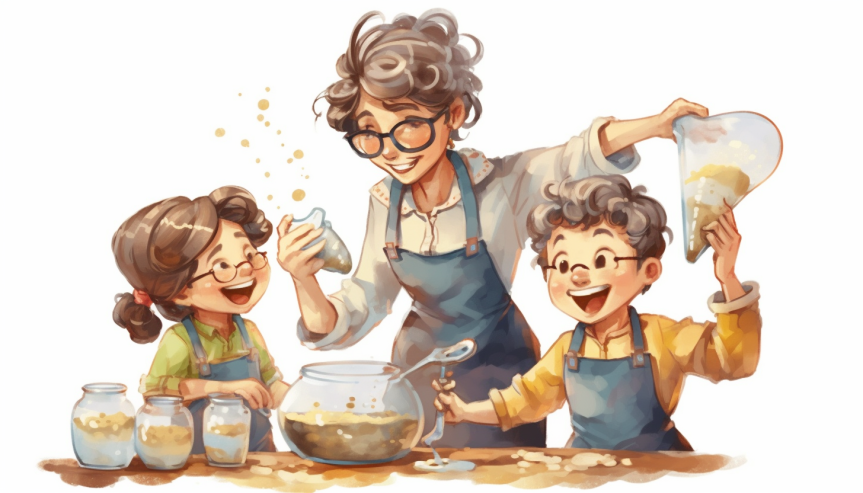 Welcome to the fascinating world of kitchen chemistry, where everyday items like dish soap hold the key to unlocking incredible chemical reactions! Did you know that mixing baking soda and vinegar creates a simple chemical reaction that results in the production of carbon dioxide?
Discover a range of the best science experiments, including a classic science experiment and a fun science experiment, that await in your very kitchen. With our collection of fun science experiments, you'll never run out of exciting activities to try, like exploring the properties of lemon juice through a simple science experiment!
Float or Sink?
Ready to make a splash with some water-based experiments? Float or Sink? is all about investigating density, buoyancy, and surface tension through a variety of engaging activities. From floating eggs in saltwater to testing the buoyancy of various objects, these experiments will captivate young minds and teach them valuable scientific concepts.
These easy science experiment ideas are not only simple to arrange but also require minimal basic materials.
Colorful Creations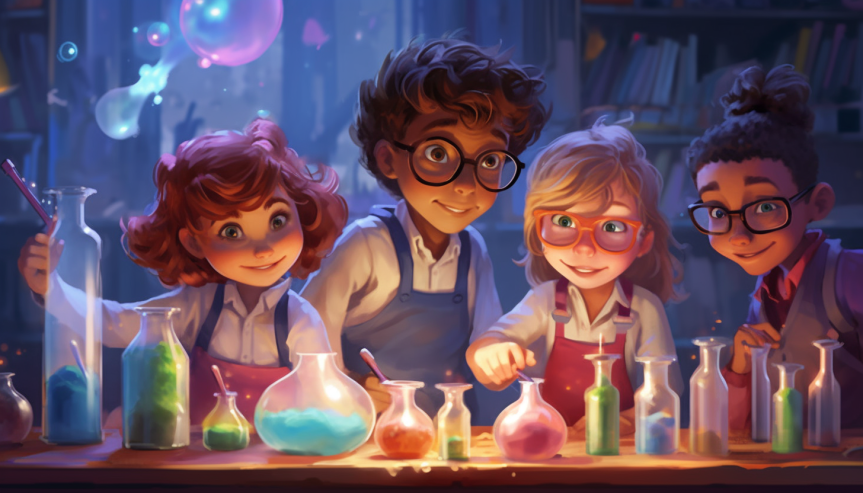 Unleash your inner artist and scientist with colorful creations that explore the science behind colors and patterns! Here are some vibrant experiments that will captivate children while teaching them about food coloring, tie-dye, chromatography flowers, solubility, and diffusion.
As children observe the mesmerizing blend of colors, they will simultaneously uncover the science that underpins it.
Sound Waves and Vibrations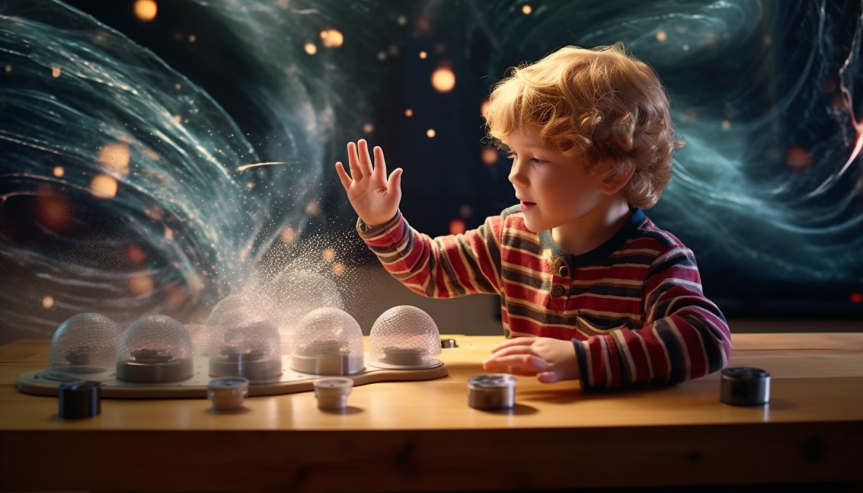 Discover the world of sound waves and vibrations through exciting experiments that will have your kids humming with enthusiasm! From milk bottle xylophones to rubber band guitars, these activities provide a hands-on approach to learning about sound and how it travels through the air.
Children will unravel the mysteries of sound waves, their creation, and their propagation.
Light and Reflection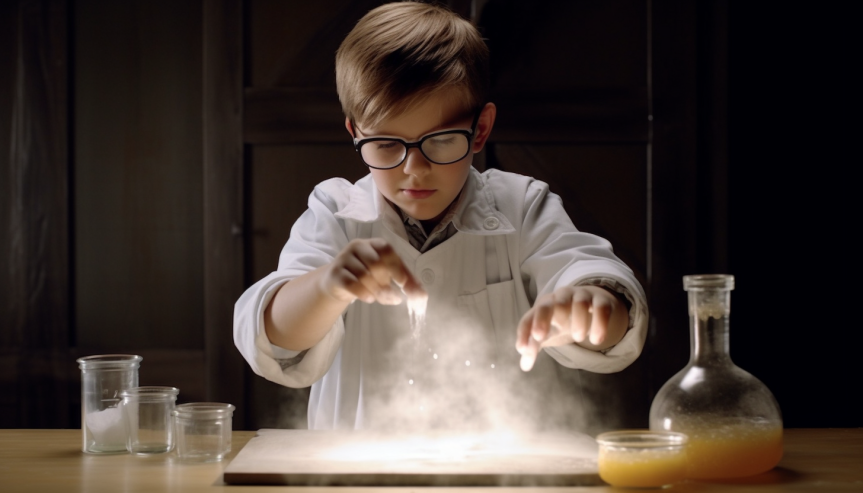 Illuminate your child's world with exciting experiments that explore the properties of light and reflection! Here are some activities that will captivate young minds and reveal the secrets of light.
Light refraction magic
Invisible ink
Bending light with a prism
Making a rainbow with a CD
Exploring shadows
Creating a homemade flashlight
These activities will help your child understand how light can bend, bounce, and disappear.
Uncover the mysteries of light and its characteristics through engaging and straightforward experiments, understanding how light refracts.
Forces and Motion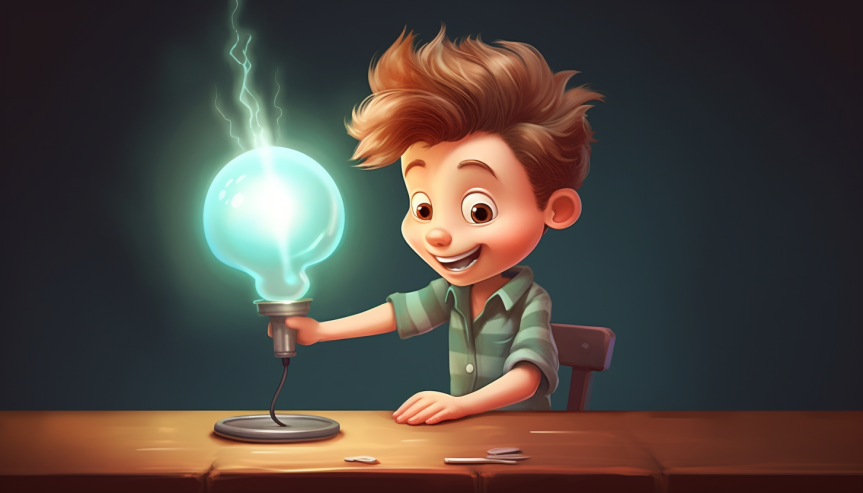 Propel your child's understanding of forces and motion with thrilling experiments that demonstrate the principles of gravity, friction, air pressure, and momentum. From paper airplanes to balloon rocket cars, these hands-on activities will have kids soaring to new heights in their scientific knowledge.
Every experiment, following the scientific method, is not only easy to prepare but also enjoyable, expanding children's knowledge in the process.
Plant Science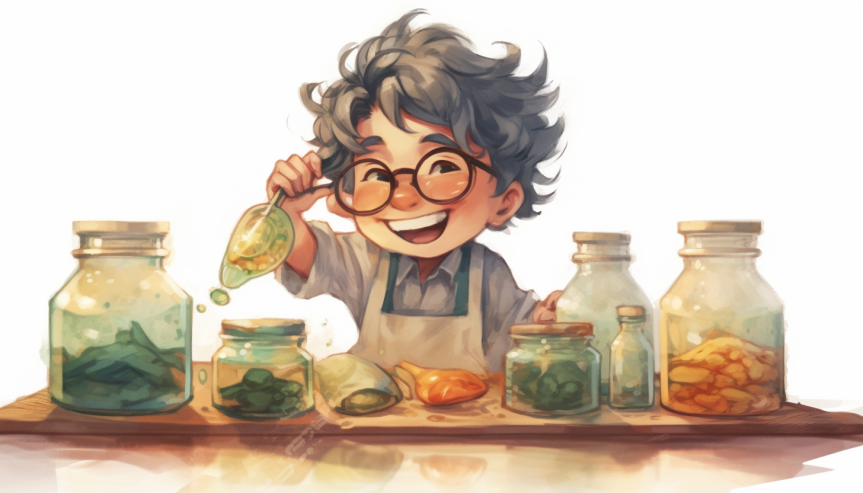 Delve into the lush world of plant science with experiments that will make your child's curiosity bloom! From growing avocado trees to regrowing leftovers, these activities provide a hands-on approach to learning about photosynthesis, plant growth, and water absorption.
Children can witness the fascinating process of photosynthesis firsthand.
Earth Science Adventures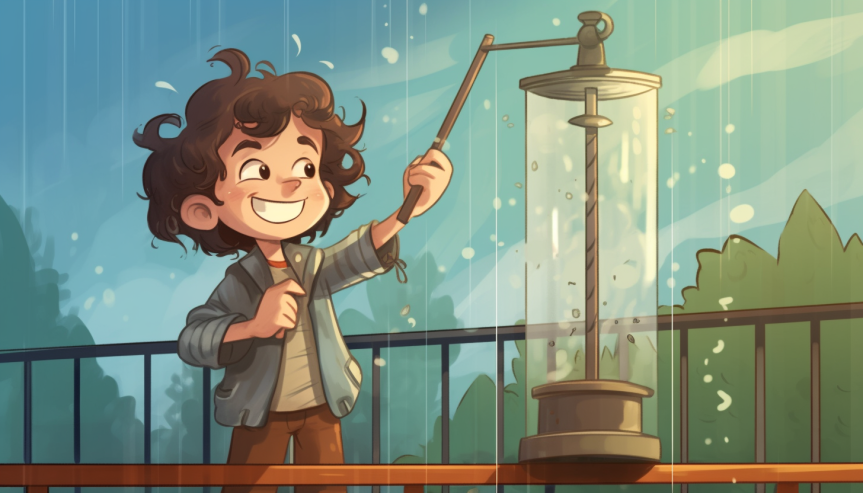 Embark on an incredible journey through Earth Science Adventures, where kids can investigate a variety of earth science concepts through hands-on experiments. From homemade volcanoes to cloud jars, these activities will ignite a passion for learning about our planet and its dynamic processes.
Venture into the realm of Earth Science with your children and witness their discovery of our planet's secrets.
Space Exploration
Blast off into the cosmos with space exploration experiments that will take your child's learning to new heights! From making a sundial to shooting stars, these activities provide a hands-on approach to learning about space and astronomy.
Involve your child in these enjoyable and instructive activities, fostering a voyage of discovery and exploration that will teach kids valuable skills and knowledge.
Human Body Science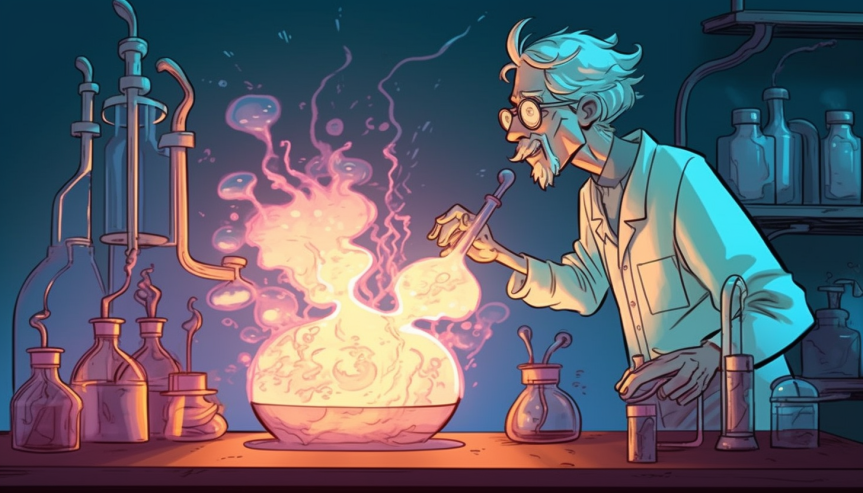 Unravel the mysteries of the human body with engaging experiments that delve into the wonders of our senses, genetics, and physiology. From taste bud mapping to fingerprint analysis, these activities provide a hands-on approach to learning about the incredible machine that is the human body.
Unearth the mysteries of the human body and delve into the intriguing realm of our senses and genetics.
Summary
Embarking on this thrilling journey through the world of scientific discovery, we've traversed from kitchen chemistry to human body science with these fun experiments. The power of hands-on learning has been evident as we've sparked curiosity and fostered a lifelong love of science. These experiments have allowed us to explore a vast array of topics, each one more exciting than the last.
If you're looking for ways to make learning even more fun and engaging, consider using MEL Science experiment kits. These kits are designed to make the learning process interactive and enjoyable, providing all the necessary materials and instructions for a seamless experience.
So, what are you waiting for? Gather your materials, roll up your sleeves, and prepare to dive into the exciting realm of at-home science experiments with your kids! This is a fantastic opportunity to bond with your children while also teaching them about the wonders of science.
What are good science projects for kids?
Bring out your kid's inner scientist with exciting experiments like mini baking soda rockets, Skittles Experiments, Colour Changing Potions, Chromatography, and creating a Chain Reaction or Rube Goldberg Machine!
Let the science fun begin!
Are these experiments safe for young kids to participate in?
It's safe for kids to participate in these experiments! With adult supervision and following safety precautions listed in the instructions, they can have a fun and safe time.