50+ Creative STEM for Kids Projects to Foster Curiosity and Learning
Are you looking for creative ways to spark curiosity and learning in your child? Look no further, as we present 50+ creative STEM (Science, Technology, Engineering, and Mathematics) projects.
Are you looking for creative ways to spark curiosity and learning in your child? Look no further, as we present 50+ creative STEM (Science, Technology, Engineering, and Mathematics) projects, a perfect stem for kids that will not only foster their curiosity but also help them develop critical thinking and problem-solving skills. So let's dive into the exciting world of STEM and unleash the potential of young minds!
Key Takeaways
Unlock your child's potential with STEM activities that foster critical thinking, creativity and collaboration.
Explore a variety of resources to help support their learning journey, from online tools to eco-friendly projects.
Introduce inspiring role models in the field and provide opportunities for girls in STEM!
Understanding STEM for Kids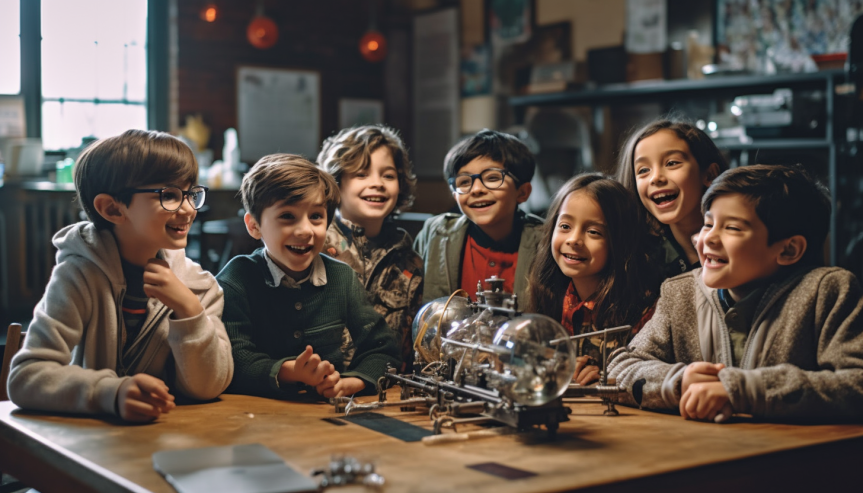 STEM stands for Science, Technology, Engineering, and Mathematics, and covers four key areas essential for innovation and progress, including computer science. STEM education is an incredibly effective way to teach kids critical thinking, problem-solving skills, creativity, and collaboration from an early age. Focusing on these areas allows STEM to present an exciting opportunity for kids. They engage in hands-on learning, enhancing their critical thinking, refining problem-solving skills, and unlocking their creativity to tackle real-world problems.
STEM education aims to equip kids with the right knowledge and skills to succeed in science, technology, engineering, and mathematics related fields. This is necessary for their survival in a rapidly evolving world. The focus on inquiry-based learning is invaluable; it encourages kids to investigate and solve real problems using their own experience and imagination. Thus, hands-on tasks, such as a stem activity involving recycled materials, are far more engaging.
Having grasped the significance and aims of STEM education, we should now venture into the benefits of involving children in STEM activities.
Benefits of Engaging in STEM Activities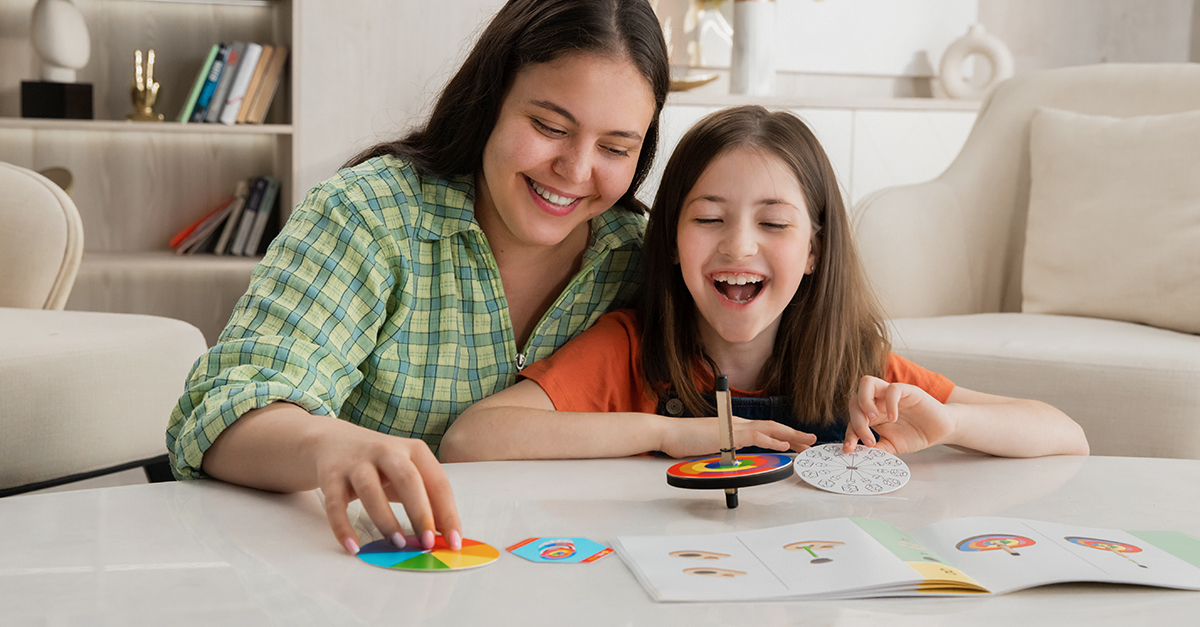 Engaging in STEM activities can help children hone essential life skills, spark their curiosity, and cultivate a passion for exploring, discovering, and creating. STEM activities are great for:
Fostering creativity
Honing problem-solving skills
Teaching life skills
Cultivating ingenuity
Encouraging resourcefulness
Instilling patience
Sparking curiosity
Some activities may involve using craft sticks and rubber bands for building and experimenting.
Include science in STEM education enables children to establish a scientific attitude, become more familiar with the process of enquiry and appreciate the value of evidence-based reasoning. Such a learning experience can result in a greater overall understanding of science concepts. They learn to appreciate the nuances of scientific concepts. This knowledge and skillset helps them advance as they pursue STEM careers. Science encourages curiosity, critical thinking, and a passion for learning about the world around us, including solving real-world problems.
Acknowledging these benefits, we should delve into some enjoyable and straightforward STEM projects apt for different age groups.
Fun and Simple STEM Projects for Various Ages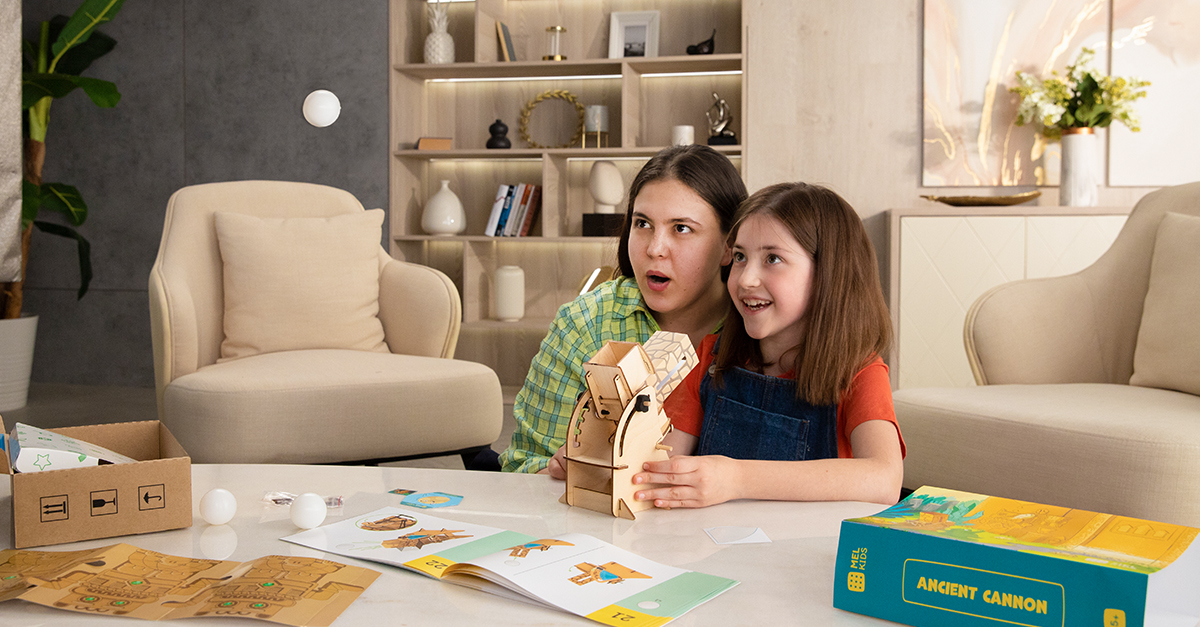 In this part, we will delve into an array of suitable STEM projects for preschoolers, elementary school students, and middle schoolers, aiming to ignite their interest in STEM fields. From hands-on experiments to creative engineering challenges, these projects will not only engage children, but also help them develop crucial critical thinking and problem-solving skills.
Becoming involved in these activities will enhance children's comprehension of the scientific process and the scientific process.
Preschool STEM Activities
For young ones, it's paramount to familiarize them with primary STEM concepts via straightforward and fascinating activities. Preschoolers can enjoy:
exploring the great outdoors by digging in the dirt and examining bugs
discovering new and exciting iPad apps
constructing imaginative creations with blocks or magnetic tiles
Constructing a mini water cycle with a Ziploc bag, transforming their name into crystals, and experimenting with color mixing are just a few examples of the exciting STEM projects preschoolers can explore. These activities are perfect for teaching and having fun at home or in the classroom, providing a visually stimulating, hands-on, and sensory-rich learning experience.
Elementary School STEM Projects
Elementary school students can delve further into STEM concepts using hands-on projects that bolster critical thinking, problem-solving, and creativity. Building structures with blocks, constructing simple machines, or even getting creative with 3D printers to create prototypes are just a few examples of the exciting hands-on STEM projects that elementary school students can do.
Imagine constructing a thrilling paper roller coaster to learn about roller coaster physics or building a simple solar oven out of a pizza box to discover how to use solar power to cook food. These projects not only engage children, but also help them understand the real-world applications of STEM concepts and solve real world problems.
Middle School STEM Experiments
As children grow older, they can take on more challenging and exciting STEM experiments to deepen their understanding of STEM concepts and applications. Middle school students can explore topics such as:
Building a simple electric circuit
Creating a homemade volcano
Designing and building a bridge
Conducting a water filtration experiment
Investigating the effects of different types of soil on plant growth
Participating in these experiments allows middle school students to nurture critical thinking and problem-solving skills, while simultaneously enhancing their confidence in their abilities. To support their growth, parents and educators can access various resources such as online tutorials, books, and websites that provide step-by-step instructions for various experiments, along with stimulating STEM-related events and programs available for middle school students.
STEM Careers and Real-World Applications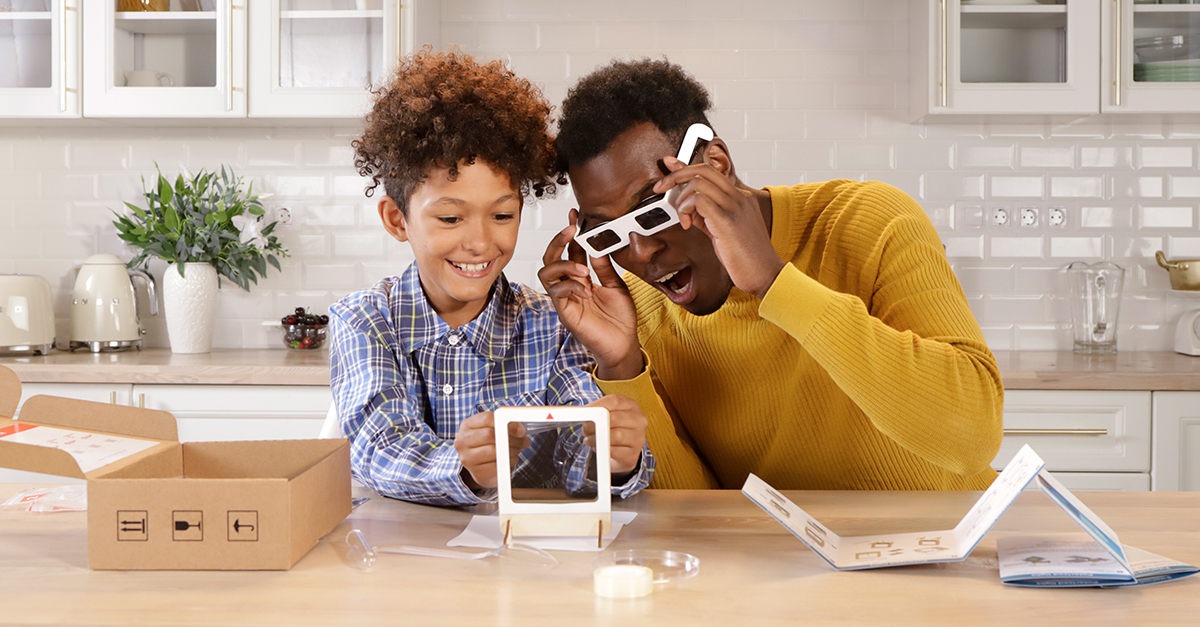 STEM careers provide an amazing opportunity to utilize and develop skills and knowledge in Science, Technology, Engineering, and Mathematics. Some examples of STEM careers include:
Software engineer
Biomedical scientist
Civil engineer
Data analyst
Environmental scientist
Robotics engineer
From designing cutting-edge technology to solving complex environmental issues, STEM careers offer endless possibilities to make a significant impact on the world.
STEM skills are applied in real-world situations every day. Take, for example, the fascinating force of gravity (science-physics) that allows milk to pour from a container and the remarkable cows that produce the milk (science-biology). Exposing children to diverse STEM subjects and real-world applications can stimulate them to investigate a world of possibilities and potentially chase a satisfying career in STEM fields.
Resources for Parents and Educators
To support parents and educators in teaching STEM concepts, there are numerous resources available, including printable materials, useful online tools, and incredible programs like the 5 Day STEM Challenge. This exciting program equips participants with the tools to plan and teach STEM using supplies already available in storage closets.
Popular educational apps and online resources, such as Khan Academy, Code.org, and Scratch, can also be utilized to make STEM learning part of everyday life. Granting access to these resources enables parents and educators to assist children in building a solid foundation in STEM subjects and nurturing a passion for learning and exploration.
Inexpensive and Eco-Friendly STEM Activities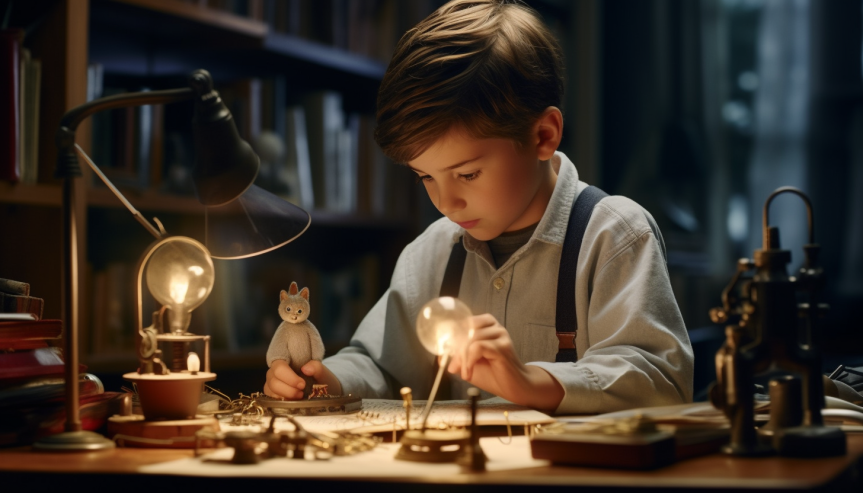 In today's world, it's important to be budget-conscious and environmentally friendly. Inexpensive and eco-friendly STEM activities can foster curiosity and learning in children while being budget-friendly and environmentally conscious. These activities can easily be implemented at home or in the classroom, and often involve using recycled materials or everyday household items.
For example, children can:
Build a paper tower with just newspaper and tape
Concoct a homemade lava lamp with oil, water, and food coloring
Explore the fascinating chemistry behind making ice cream
Partaking in these cost-effective and eco-friendly STEM activities allows children to enhance problem-solving abilities, critical thinking skills, and creativity, while simultaneously gaining knowledge about sustainability.
Integrating STEM Learning into Daily Life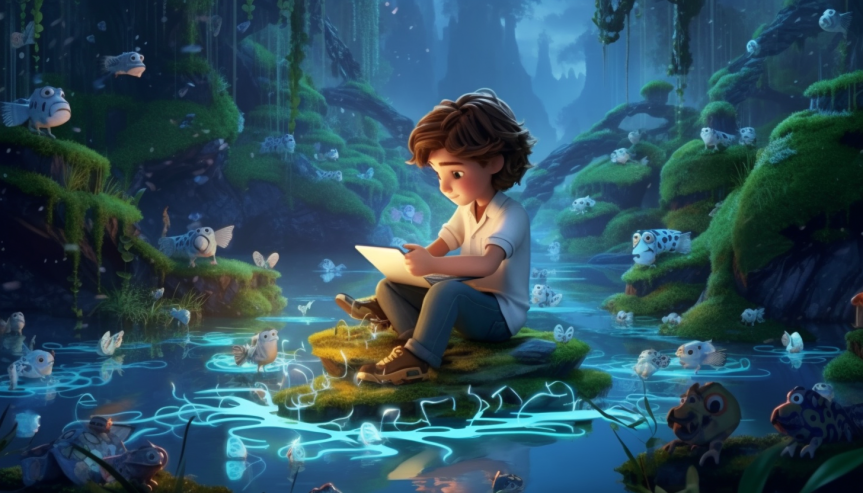 Integrating STEM learning into daily life can be as simple as incorporating STEM activities into everyday tasks. For instance, children can help with household chores like measuring ingredients for a recipe or counting items for a grocery list. Additionally, exploring STEM-related attractions, such as science museums, planetariums, and zoos, can provide engaging learning experiences for children.
Educational apps and online resources, like Khan Academy, Code.org, and Scratch, can be used to make STEM learning a part of daily life as well. Integrating STEM learning into daily activities and routines fosters an environment where children can continuously enhance their skills and cultivate a passion for STEM subjects.
Inspiring Role Models in STEM Fields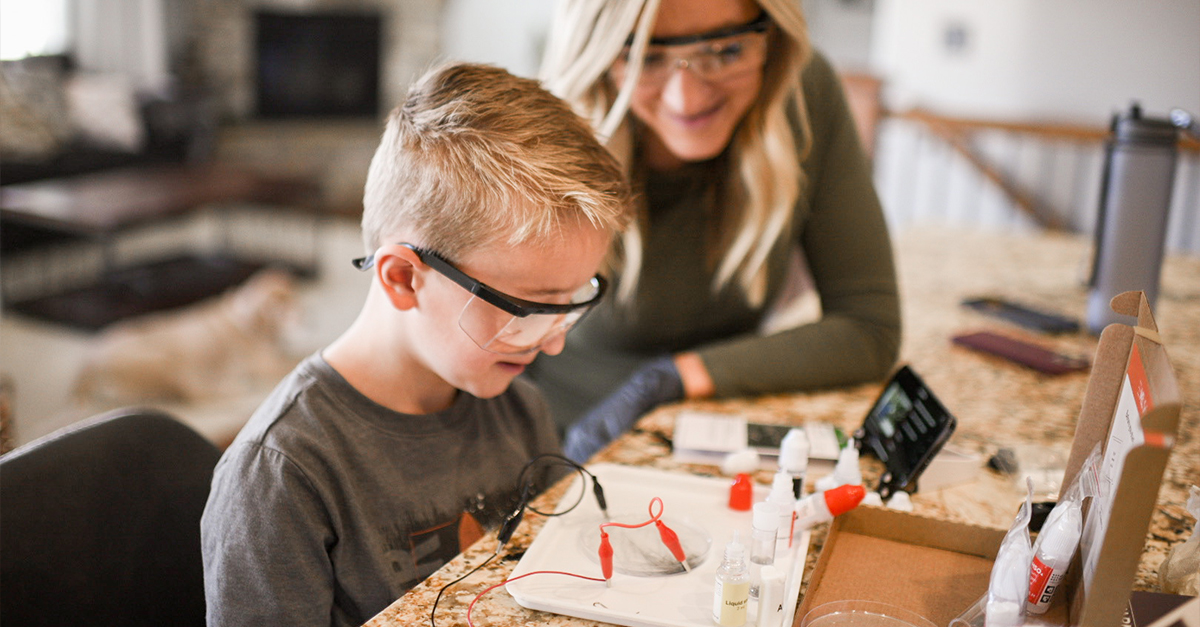 Influential men and women in STEM fields serve as powerful inspiration for children to pursue STEM careers. Some notable role models include:
Marie Curie
Albert Einstein
Ada Lovelace
Neil deGrasse Tyson
Jane Goodall
Elon Musk
Katherine Johnson
Bill Gates
Mae Jemison
Temple Grandin
These individuals have made significant contributions to the world of STEM and can motivate young minds to explore these fields.
Introducing children to these inspiring role models can help them understand the potential impact of pursuing a career in STEM. Learning about their accomplishments and challenges provides children with invaluable insights into:
The perseverance required to succeed in STEM fields
The intense effort and dedication needed to excel in these areas
The passion that drives individuals to make significant contributions in STEM
By showcasing these role models, children can gain a deeper appreciation for the opportunities and rewards that come with a career in STEM.
Supporting Girls in STEM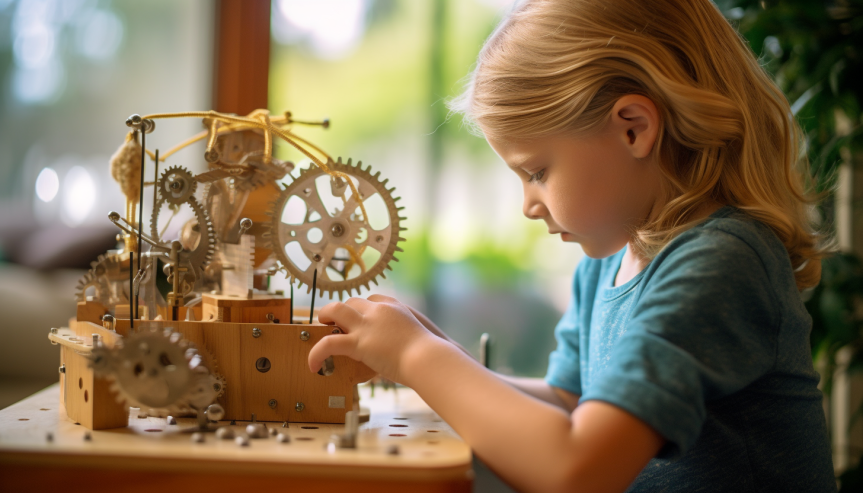 Encouraging and empowering girls to explore and excel in STEM fields is crucial for achieving gender equality and fostering innovation. Here are some ways to support girls in STEM:
Provide girls with resources and materials to explore, such as books, magazines, and online resources.
Encourage them to join STEM-related activities and clubs.
Provide them with mentors and role models who can help them grow their skills and interests in STEM.
By implementing these strategies, we can help girls develop their skills and interests in STEM fields.
Creating a supportive and inclusive learning environment is necessary for girls' success in STEM fields. Offering resources, opportunities, and encouragement, we can assist girls in discovering their passion for STEM and enable them to chase careers in these thrilling fields.
STEM Events and Programs for Kids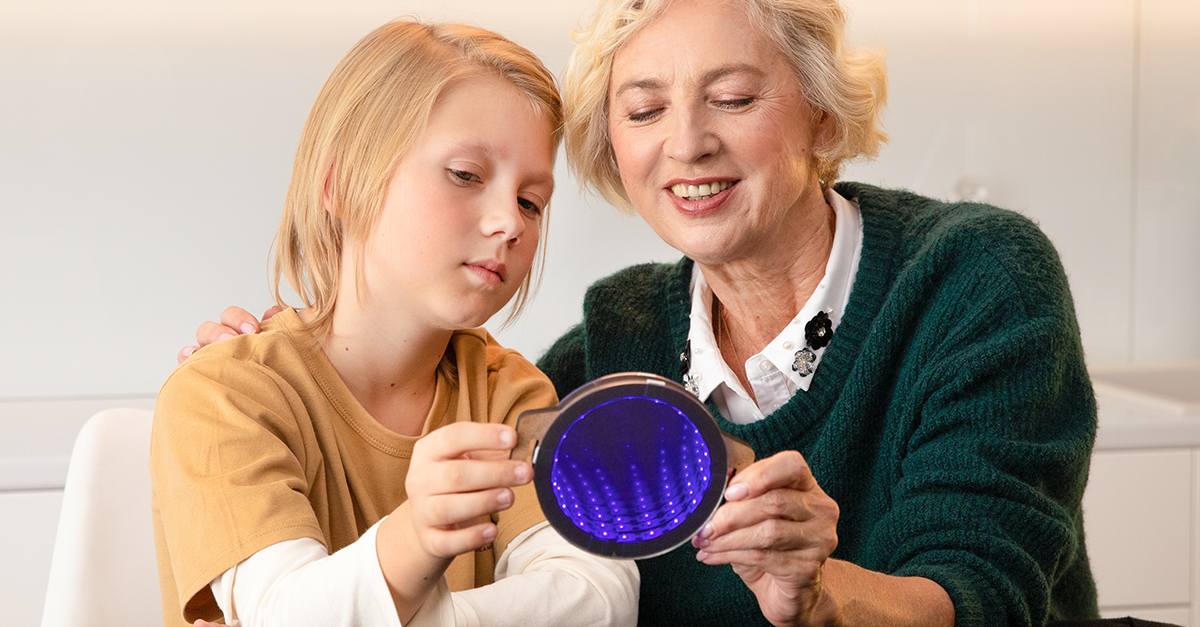 Various STEM events, workshops, and programs are designed to engage and educate children in STEM subjects. Popular options include:
Science museums and centers
STEM competitions
After-school programs
Summer camps
Online resources
To find STEM events and programs for kids in your area, reach out to local organizations, schools, and community centers. These events and programs provide valuable opportunities for children to learn and grow in STEM fields, further preparing them for a bright future in these exciting disciplines.
Summary
In conclusion, engaging children in creative STEM projects can help them develop essential skills, foster curiosity, and build a love for exploring, discovering, and creating. From age-appropriate STEM activities to inspiring role models and resources, there are countless ways to support children in their STEM journey. By nurturing young minds through STEM education, we can empower them to become the innovators and problem-solvers of tomorrow, paving the way for a brighter and more sustainable future.
Frequently Asked Questions
What is a STEM for kids?
STEM for kids is an approach to learning that integrates the areas of science, technology, engineering and mathematics, helping children develop key skills like problem solving and creativity.
These skills are essential for success in the 21st century, and STEM for kids provides an engaging and fun way for children to learn. It encourages them to think critically and explore the world around them, while also developing their technical skills.
STEM.
How do I teach my child STEM?
Encourage STEM thinking by being a positive role model and promoting curiosity in your child. Give them manipulable toys, ask open-ended questions and provide plenty of opportunities for group play and exploration.
With the right approach, you can help spark their interest and curiosity in STEM subjects.
What does STEM mean in the classroom?
STEM stands for Science, Technology, Engineering and Mathematics, an interdisciplinary approach to education that encourages learners to explore and develop skills in all four areas.
By taking this integrated approach to learning, students can gain a deeper understanding of the connections between these disciplines and develop the skills needed to succeed in our increasingly technology-driven world.
Why do children need STEM?
Exposing children to STEM develops important early skills like problem solving and reasoning, providing them with essential real-life knowledge they'll use throughout their academic development.
What does STEM stand for?
STEM stands for Science, Technology, Engineering, and Mathematics - vital subjects for powering progress and development, including in computer science.