20+ Best Black Friday Toys Deals 2023 - Find Amazing Deals on Toys
Black Friday is just around the corner, and it's the perfect time to snag the best Black Friday toys deals for your little ones! With amazing discounts on popular brands, unique and trending toys, and even budget-friendly stocking stuffers, there's something for everyone.
Black Friday is just around the corner, and it's the perfect time to snag the best Black Friday toys deals for your little ones! With amazing discounts on popular brands, unique and trending toys, and even budget-friendly stocking stuffers, there's something for everyone. So why not get a head start on your holiday shopping and score big on the hottest toys? Let's dive in and explore the incredible Black Friday toy deals waiting for you!
Key Takeaways
Score amazing Black Friday deals on unique & trending toys for all ages!
Find interactive and tech gifts, STEM educational toys, creative art sets & budget-friendly stocking stuffers.
Stay updated to get the best bargains, shop smart this holiday season!
Top Black Friday Toy Deals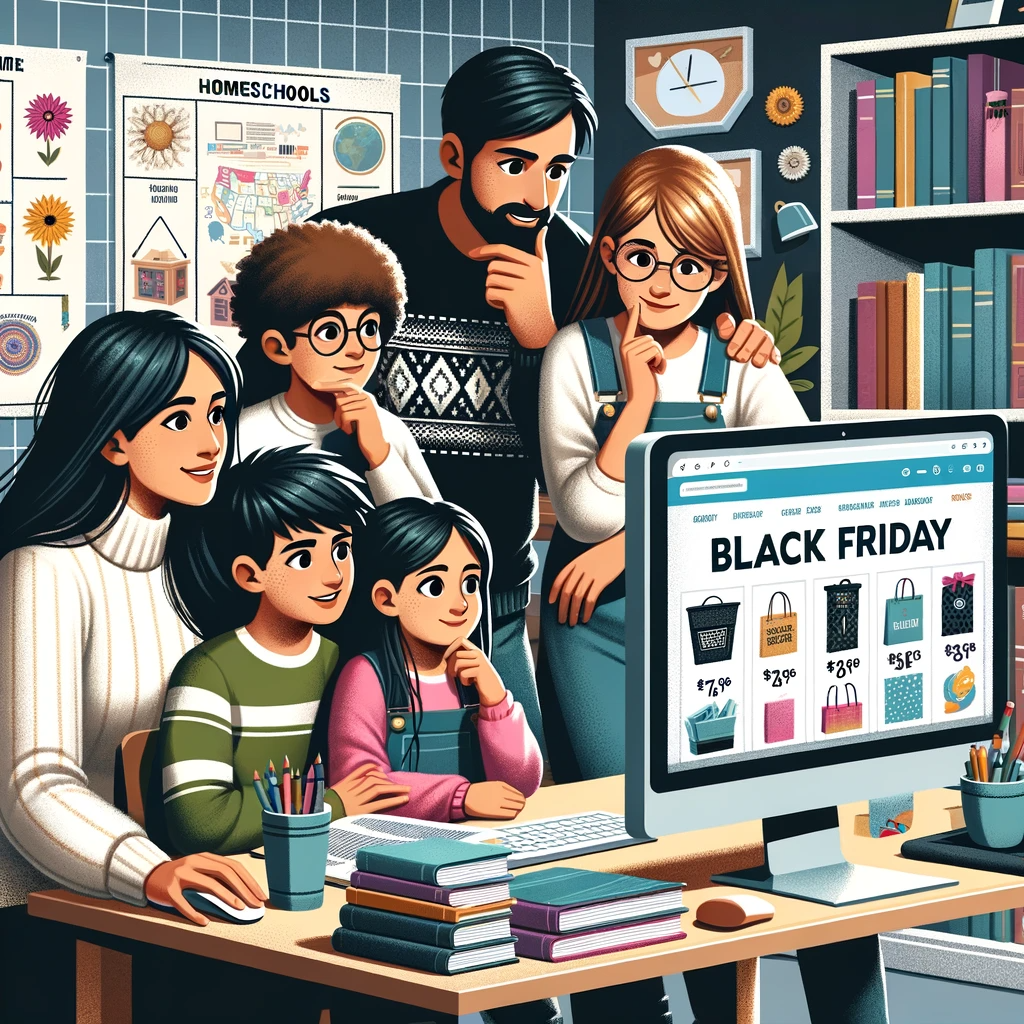 Black Friday, the ultimate shopping season, is a fantastic time to find unbeatable deals on educational toys from renowned brands such as:
Black Friday provides an excellent opportunity to save significantly on educational toys that stimulate curiosity and enhance learning. Major retailers such as Amazon, Walmart, Target, and Best Buy are gearing up for this big event, so stay tuned for their exciting offers.
Navigating the vast array of deals can be overwhelming, but we're here to help! We've compiled a list of the top Black Friday educational toy deals to simplify your shopping experience. Keep in mind that these deals are time-sensitive, so act fast to secure the best bargains.
As Black Friday draws nearer, we will continually update this list with the latest and most exciting deals. So, remember to check back frequently. Happy shopping!
Unique and Trending Toys on Sale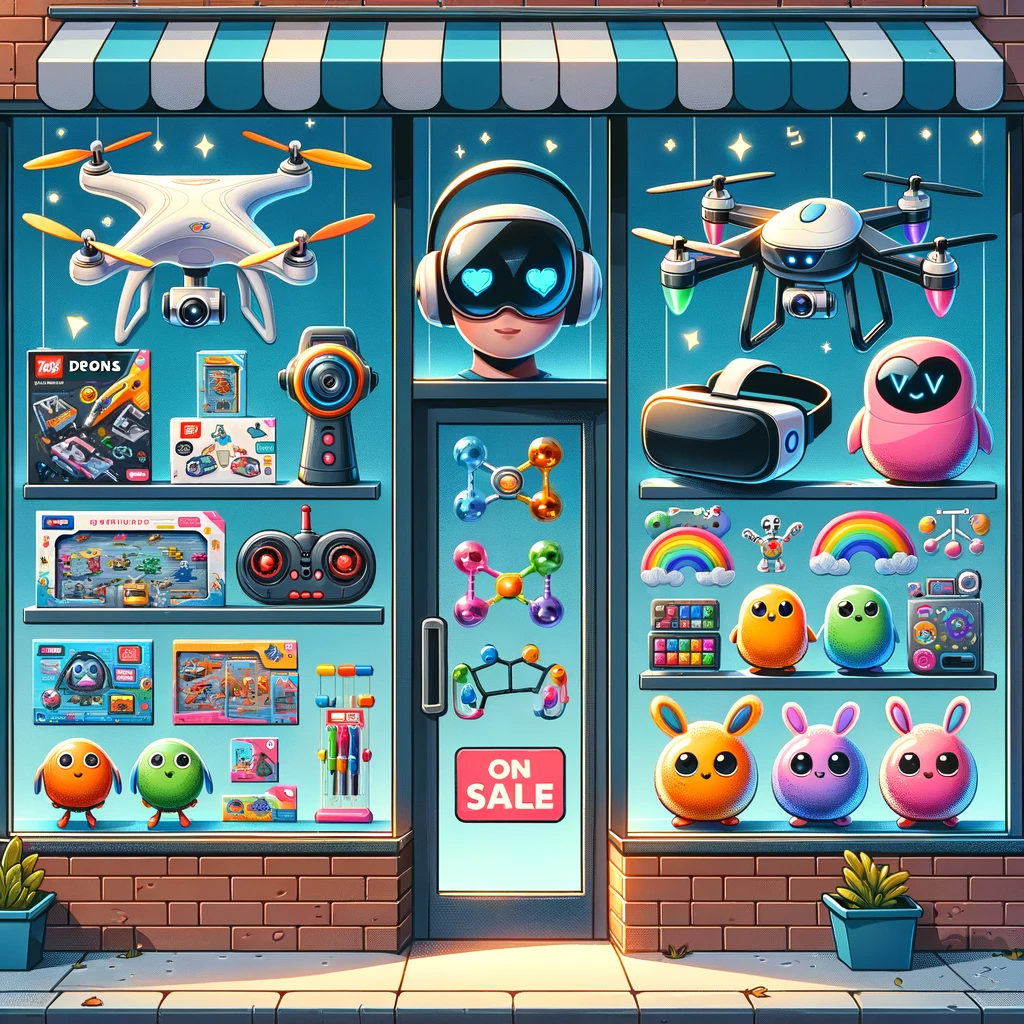 This Black Friday sale is bursting with popular educational toys that cater to children of various age groups. Whether you're on the hunt for:
You're sure to find something that not only entertains your child but also contributes to their educational development.
But that's not all! We also have some extraordinary deals on other educational toys, including interactive and tech toys, STEM toys, and creative and artistic toys. Let's delve into these enlightening categories and discover the boundless potential for both fun and learning.
STEM and Educational Toys
STEM and educational toys are designed to make learning fun and engaging. This Black Friday, some of the best STEM toys to look out for are from MEL Science. They offer a range of educational kits that cater to various scientific disciplines including:
These educational kits provide endless opportunities for children to explore science, technology, engineering, and medicine in a fun and engaging way.
The MEL STEM kit, for instance, is a popular choice. It offers a variety of activities and experiments that promote critical thinking and problem-solving skills. Similarly, MEL Physics, Chemistry, and Medicine kits are designed to deepen children's understanding of these scientific fields through hands-on experiments and activities.
Great news! This Black Friday, MEL is offering a unique deal that you won't want to miss. With the special code FREEGIFT, you can get a free box of MEL Science kits! This is an amazing opportunity to give your child the gift of hands-on learning and fun. But remember, availability may change, so don't wait too long to take advantage of this incredible offer. Keep an eye on MEL Science's website for the most up-to-date information on this and other exciting deals.
Creative and Artistic Toys
Creative and artistic toys offer amazing opportunities for imaginative play, building, and artistic expression. Some of the best creative and artistic toys for Black Friday include:
Radio Flyer Scoot-About
Boon Pipes Building Bath Toy Set
LEGO Super Heroes Venom Replica
Fisher-Price Imaginext Jurassic World Dominion Giganotosaurus
Tekfun LCD Board
The Bravokids Toys Doodle Board is an amazing LCD writing tablet, perfect for encouraging your child's creativity. This Cyber Monday, you can grab this fantastic toy at 30% off. With its easy-to-use design and endless possibilities for drawing and writing, your child will have hours of fun unleashing their imagination.
Whether your child is passionate about drawing, constructing, or adventuring into new worlds, these creative and artistic toys are bound to impress. Don't miss out on these fantastic Black Friday deals and inspire the next generation of artists, engineers, and visionaries!
Budget-Friendly Stocking Stuffers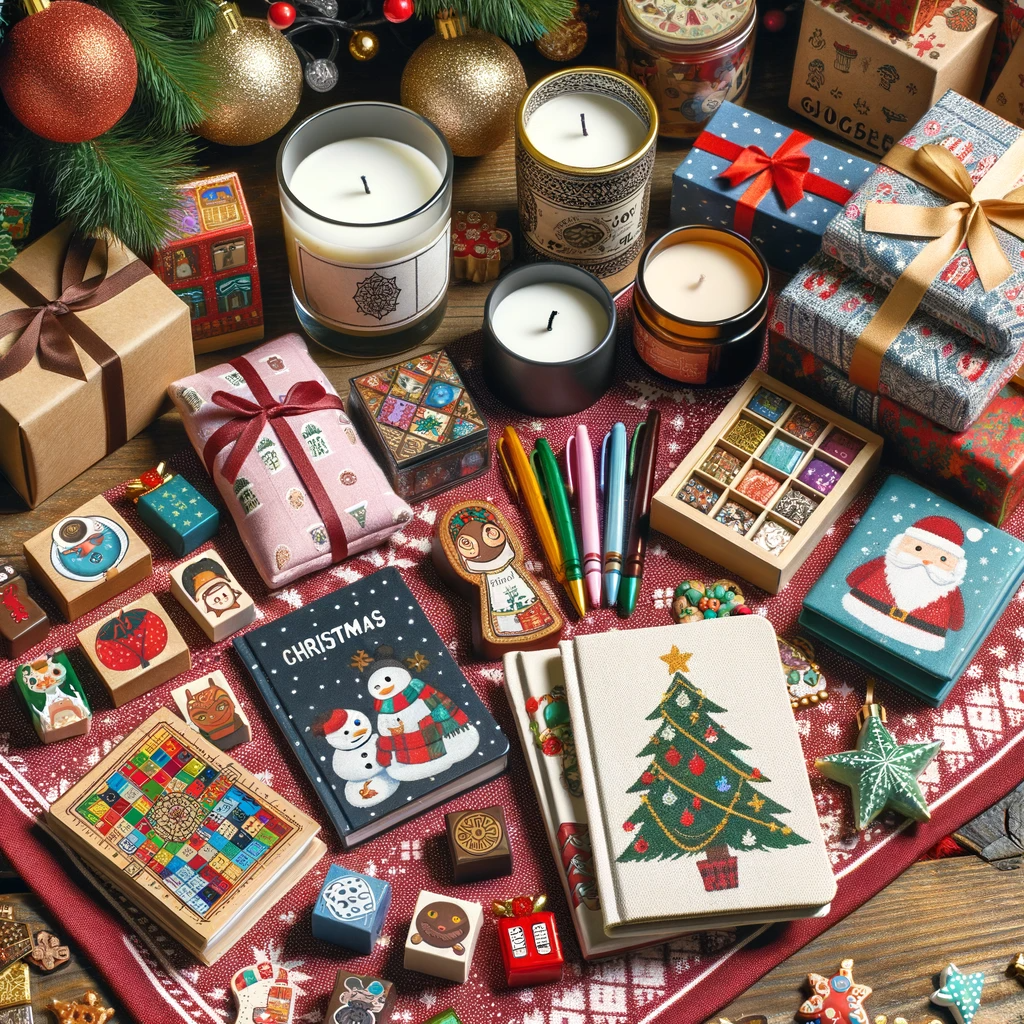 Now that we've covered the best Black Friday toy deals and unique toys on sale, let's not forget about those budget-friendly stocking stuffers! Some ideas for small toys under $10 and miniature games and puzzles include:
Miniature Rubik's Cube
Finger puppets
Mini playing cards
Slinky
Miniature puzzle games
These are perfect for filling stockings without breaking the bank.
Let's explore these cost-effective choices and discover the ideal mini gifts to round off your holiday shopping list.
Small Toys Under $10
There's an incredible variety of small toys under $10, perfect for stockings and surprise gifts. Some options include:
Arctic wolf cub
Pinto foal
These toys can be found at popular store retailers like Walmart, Amazon, and Schleich.
These small toys not only offer hours of entertainment but also provide valuable learning experiences. For example:
The Kid Connection Monster Truck Play Set introduces kids to the world of remote control vehicles
The Adventure Force Crunch & Carry Shark Toy lets them explore the ocean depths
The CAT Little Machines Toys are great for teaching kids about construction and engineering in a fun and engaging way.
Therefore, don't overlook these splendid small toys under $10. They're ideal for stocking stuffers, bringing joy to kids and, crucially, maintaining your holiday budget.
Miniature Games and Puzzles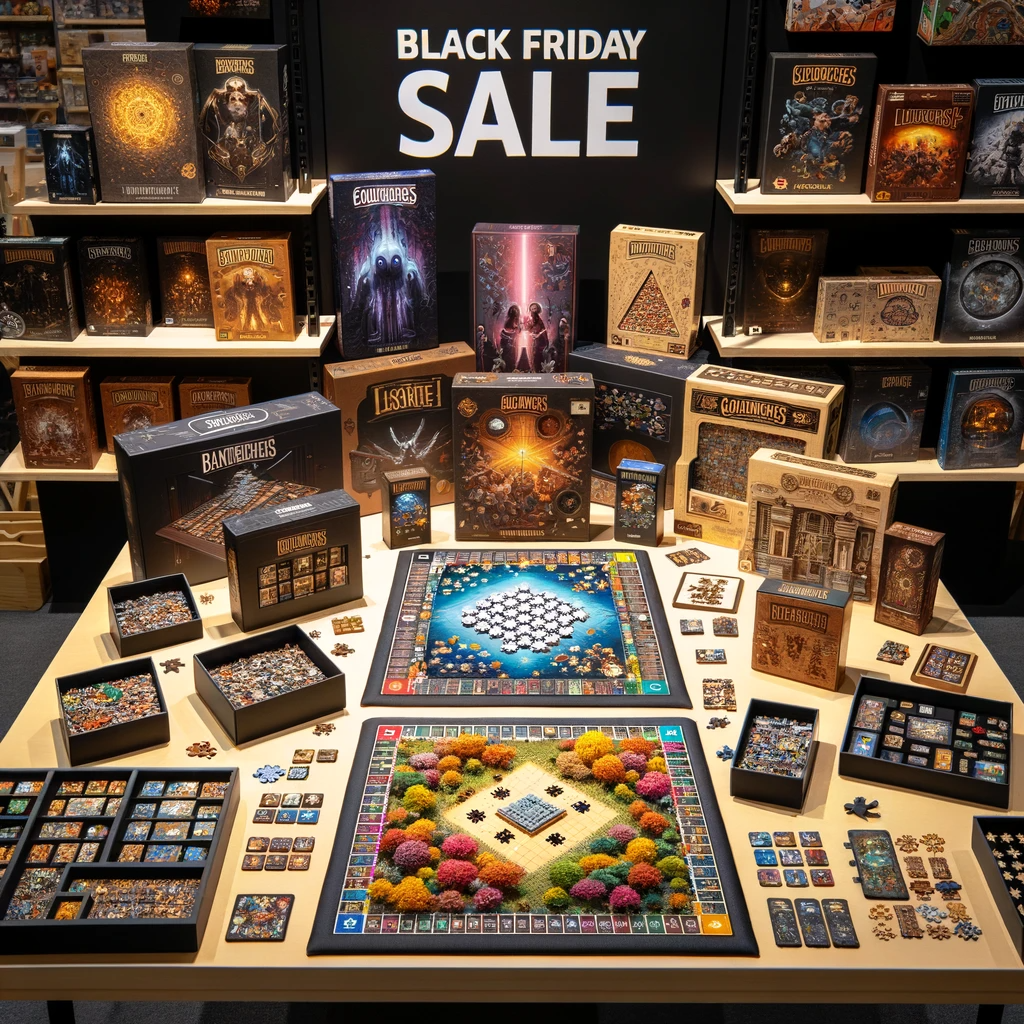 Miniature games and puzzles are exciting small, portable versions of classic board games and puzzles that are perfect for stocking stuffers and awesome travel. Examples of these thrilling games include:
Travel versions of chess
Checkers
Jigsaw puzzles
Card games
And more!
These miniature games and puzzles are:
Great stocking stuffers
Keep kids entertained for hours
Perfect for family trips and vacations
Small, portable, and affordable
They are an excellent choice for parents looking to provide fun and educational activities without breaking the bank.
To find the best deals on miniature games and puzzles, check out sales and discounts during Black Friday and other holiday shopping events. Compare prices online and explore the unbelievable offers available, ensuring that you'll find the perfect games to keep your kids entertained and challenged.
Black Friday Toy Shopping Tips
To maximize your Black Friday toy shopping experience, preparation is key, and so is knowing when and where to hunt for the best deals. Starting on the night of Thanksgiving and continuing through Cyber Monday, department stores offer incredible discounts on the hottest toys. Keep an eye out for retailers like Amazon and Walmart, who typically release their upcoming toys between early September and mid-October, giving you a sneak peek at what's to come.
In addition to familiarizing yourself with the upcoming releases for the holiday season, it's also a good idea to make a list of your must-have items and set a budget for your holiday shopping. This will help you stay focused and avoid impulse purchases that could derail your spending plan. Keep in mind that the best deals tend to disappear fast, so swift action is vital to get the toys you want before they're snatched up.
Lastly, be sure to revisit often for updates on the latest Black Friday toy deals and Black Friday toys deals. As new offers and discounts emerge throughout the shopping season, staying updated will help you catch all the brilliant bargains.
Summary
In conclusion, Black Friday is the perfect opportunity to find amazing deals on toys for your children. From popular brands to unique and trending toys, budget-friendly stocking stuffers, and even shopping tips, we've covered everything you need to know to make the most of this exciting time. So, gear up for the holiday season, snag the best bargains, and delight your kids with the perfect gifts. Happy shopping!
Frequently Asked Questions
Where is the best place to buy toys on Black Friday?
Walmart, Target and Amazon have the best Black Friday deals on toys this year, so make sure to check them out when November 25th rolls around!
Are things cheaper on Black Friday?
Black Friday is usually the cheapest time to buy products, but you have to be a smart shopper and plan in advance to ensure you get the best deal. Don't be fooled by all the deals--some of them might not be worth it!
How much are things on Black Friday?
Be ready for amazing savings! Black Friday discounts average 20 percent in-store, rising to 37 percent on Thanksgiving and Black Friday. Even better, you can find 34 percent savings online. Get ready for the deals!
When is the best time to score Black Friday deals at department stores?
Score amazing Black Friday deals at department stores the night of Thanksgiving and Cyber Monday for some serious savings!
What types of toys are on sale during Black Friday?
Exciting deals on Interactive and Tech Toys, STEM and Educational Toys, Creative and Artistic Toys make Black Friday the perfect time to shop for kids of all ages!